Regular price
Sale price
$30.00 USD
Unit price
per
Sale
Sold out
Introducing our new Tea and Latte Sampler Pack, featuring our most popular blends that are perfect for all tea enthusiasts. Now, you can have a taste of our finest teas and lattes in one convenient package.
Whether you're a tea lover or a latte aficionado, our sample pack has something for everyone. Each pack includes a variety of our best-selling teas and latte blends, carefully curated to showcase our diverse flavors and unique combinations.
Mushroom Cocoa mix - Dutch Cocoa powder, mushroom extract powder (Lions mane, turkeytail, chaga, reishi, shitake, cordyceps, and maitake. ashwagandha powder, marshmallow root powder, vanilla extract powder, and cinnamon powder. Instructions: Add 2 tsps to 8 oz of warm milk or coffee. Stir and enjoy. Sweeten as desired. (0.5oz) 4 servings
Herbal Coffee - Chicory root, dandelion root, burdock root, bacopa leaf, eleuthero root, cinnamon, and cocoa nibs. Instructions: Add 2 tsps to 10oz of water. Steep in french press, Keurig, or tea ball. Strain and serve. Great with cream and sweetner of choice. (0.9oz) 4 servings
Golden Milk Latte mix - Turmeric root powder, ginger root powder, coconut milk powder, ceylon cinnamon powder, vanilla extract powder, cardamom, fenugreek, nutmeg, and black pepper. Instructions: Add 1 tsp to 8oz of warm milk of choice or coffee. Stir and enjoy. Sweeten as desired (0.8oz) 7 servings
Chaga chai tea - Cinnamon, Tulsi, Chaga, ginger, carob, and rose. Instructions: steep 1-2 tsps in 8 oz of water for 3-5 minutes. (0.7oz) 4 servings.
Care Instructions

Keep herbs out of sun. Store in pantry or kitchen cabinet.
Share
View full details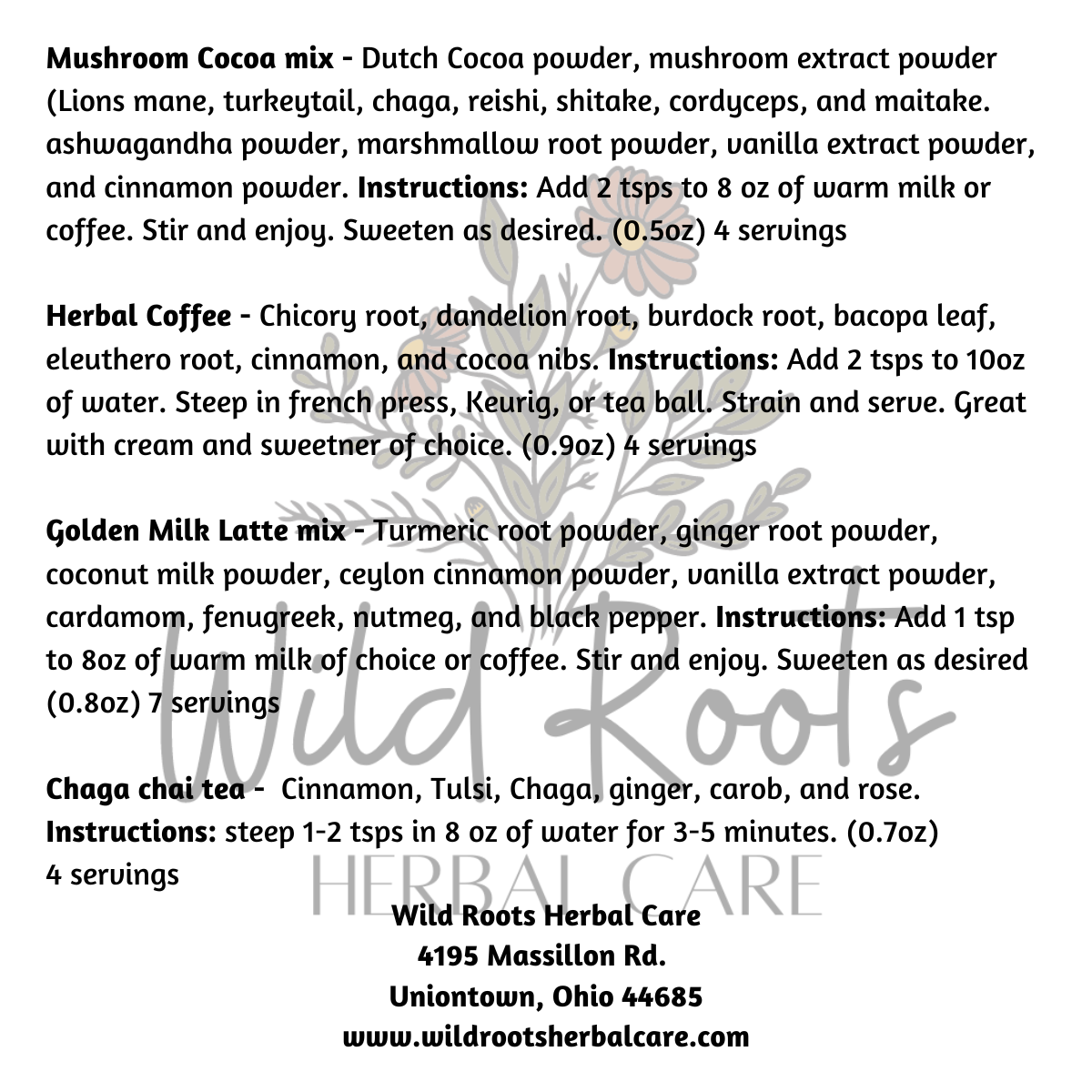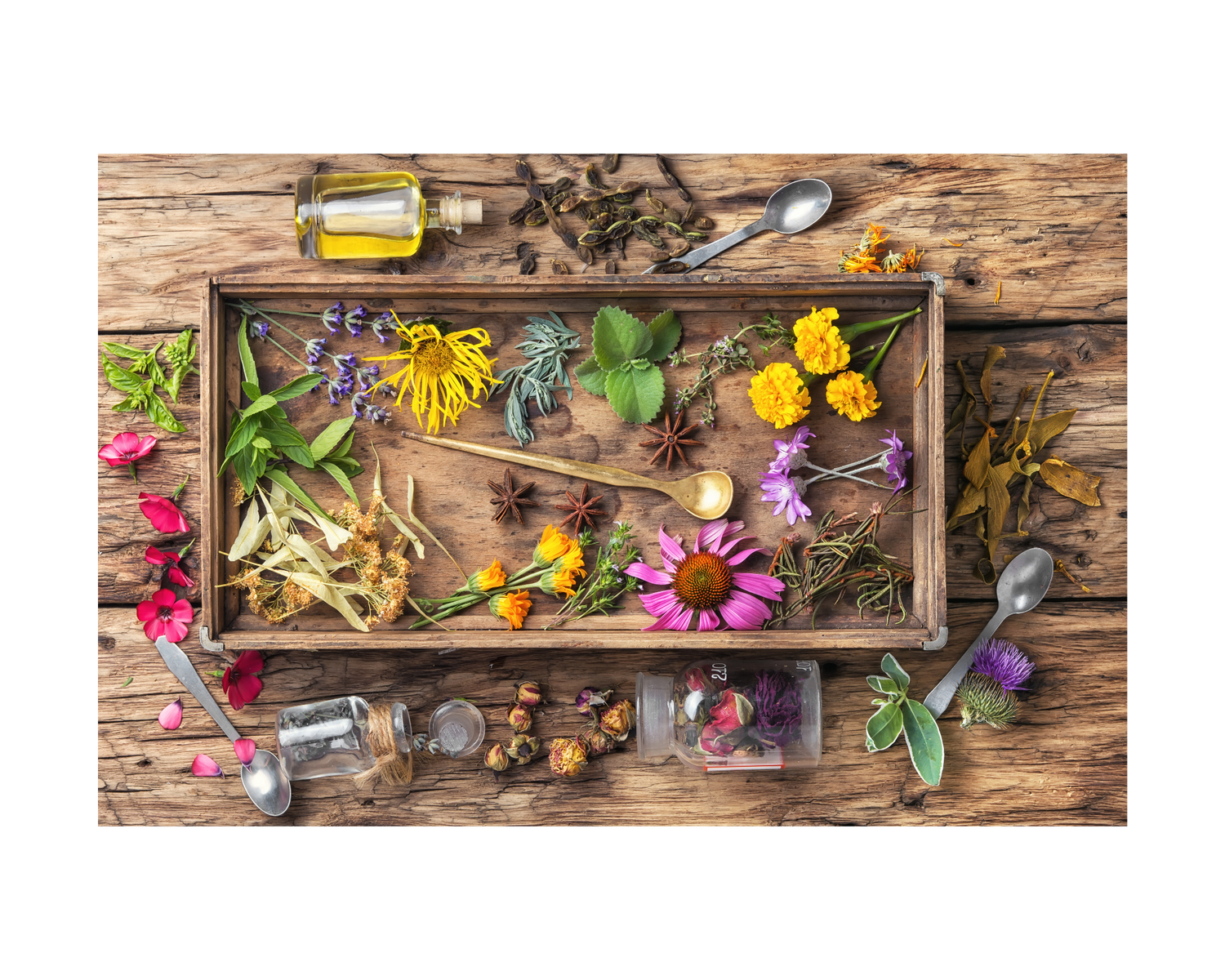 Disclaimer
The information provided has not been evaluated by the Food and Drug Administration. Our products are not intended to treat, diagnose, or cure a disease. For educational purposes only.
We recommend that you consult with a qualified healthcare practitioner before using herbal products, particularly if you are pregnant, nursing, or on any medications.